Low Cost
Country Sourcing
The growing consumer demands are driving a more global approach to sourcing, and companies of all sizes are hunting for the lowest-cost suppliers. At Pinnacle Sourcing, we offer just what they are looking for thru supply chain consultancy services, supporting manufacturing organizations in sourcing components from different Low Cost Countries (LCCs).
Our Low Cost Country Sourcing Services are not an overnight fix, and are deployed after a considerable amount of analysis and planning. In particular, we develop well-defined strategies and implement distinct standards for new suppliers, considering how a strategy will impact the client's wider business objectives in the long term and what can be the potential risks in a new country. Therefore, we are very certain to provide you with a cost-effective high value business proposition.
Our local team members in different LCCs are fully trained and qualified having sourcing backgrounds in various manufacturing firms with hands on experience throughout the entire sourcing and supplier development cycle. Our LCCs team boasts a strong technical know-how of the local policy trends, trade-related regulations and tax rules in different regions. This local knowledge, augmented with superior analytical capabilities, helps us make market oriented and category-specific expert strategies to help minimize risks, maximize value, and implement Low Cost Country sourcing with assurance.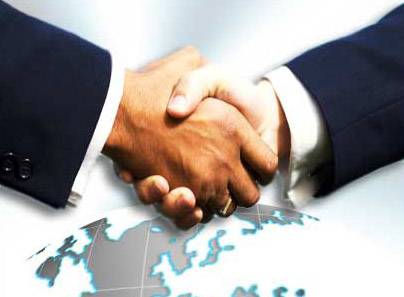 Why Low Cost Country Sourcing

The primary driver of the move to Low Cost Country sourcing is large and sustainable cost advantage. According to an analysis, minimum of 20% and as high as 40% savings on the landed costs can be achieved. The cost advantage comes from lower labor cost, lower capital-investments, lower domestic sourcing cost, larger economies of scales and government initiatives.

There are multiple case studies of leading MNCs in LCC markets having consistently lowered their purchase costs over time. These are achieved from.

Expanded scale.
Deepening relationships with suppliers.
Competitive environment.
The growth in wages, especially in China and India will be limited because of enormous reservoir of unemployed people. China has 800 Mn people living in the country side and India adds millions to the large pool of English speaking population every year.
The current labor rate gap between high cost & low cost countries is expected to remain substantial for the foreseeable future.
Which are the Low-Cost Countries?

Pinnacles Low Cost Country Sourcing Services spans across numerous countries from Asia Pacific, East Asia to the Eastern Europe and Latin America. With a thriving economy, political stability and educated population, these low cost economies have become hubs for the best cost procurement, and we can provide businesses with the best Low Cost Country Sourcing solutions to help them achieve significant savings.

China has clearly emerged as the industrial power base of the future. For most of the western markets China is already a high contributor to the imports kitty. It continues to sustain & grow at a healthy rate, especially for high volume low mix items.
India is heading to become a power house in outsourced services. India supplies around 60% of the voracious global market of BPO Services. In addition, India's manufacturing base continues to grow with high levels of Quality awareness.
Southeast Asia Thailand, Vietnam, Indonesia, Malaysia have educated low cost labor and fast developing internal market. The region has assumed important role in the globalization of cost structures.
Eastern Europe Czech Republic , Poland, Slovakia, Hungary are some of the countries that are cost competitive. These countries have opened service centers that particularly cater to the need of European languages.
Mexico represents high share of imports into USA, being a backyard supplier. It has advantage of 0% import duty under NAFTA along with logistic benefits for US customers.